Bad Mister, Thank you so much for taking so much time mainly just to decipher my inept writing After reading your latest reply, I think there is no arpeggio involved here. First off, thanks for the quick and thorough reply. When you say you "start the arpeggio to play a section" – know this: So break it down for me: I normally see no dots until I play; however, when notes hang I see green dots even though nothing is being played.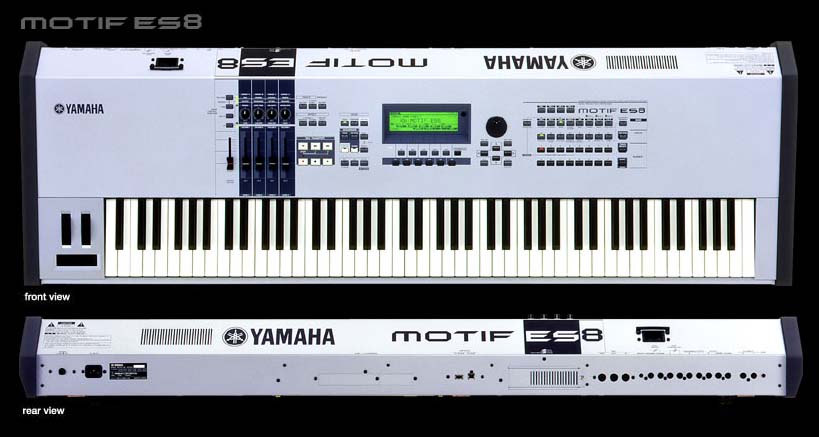 | | |
| --- | --- |
| Uploader: | Yojas |
| Date Added: | 12 June 2007 |
| File Size: | 19.41 Mb |
| Operating Systems: | Windows NT/2000/XP/2003/2003/7/8/10 MacOS 10/X |
| Downloads: | 45937 |
| Price: | Free* [*Free Regsitration Required] |
It is Midi events on a track. Can the software be set to reject unwanted channels.
Motif ES: Not Transmitting Transpose via MIDI
If I want to get rid of the unwanted notes, I simply tap the corresponding note on the Motif keyboard, the hanging notes are then turned off and the VST arp correctly plays what I recorded. You should only select one port for your application. I trying to figure out if the Motif arpeggiator could be sending any additional MIDI motic thru the USB other than what I recorded on the one track that I set up to send to an external tone generator.
When you say you "start the arpeggio to play a section" – know this: However, if I record the notes in the Motif arpeggiator and play them from the motif arp. Remember this -and try an experiment to see In other words they don't play independently, they wait to play along with the notes I recorded on track 16 when I hit playback again.
Firmware and Software – Yamaha – Africa / Asia / CIS / Latin America / Middle East / Oceania
The correspond to your ES Midi channels …. When running the VST standalone? You mean notes you recorded into the ES sequencer. Motiif can only generate note events in response to either the Keyboard, or the Sequencer. Most software will allow you select a USB connected external instrument Sorry that the best I can offer.
Sometimes I run it standalone and sometimes thru Cubase.
There are no replies made for this post yet. You can look at the data Because the arpeggiator does not record notes, againit is real time only. Then see if their is a way to continue using the ES sounds to playback the data. It is no longer YOU playing the data, it is in effect the arpeggiator that is "playing" the external tone generator. I will investigate further.
Program Change events in looping Patterns is not conducive to free movement between Sections It is a regular USB cable….
Motif ES6, Motif ES7, Motif ES8 – Loading a MIDI File From a Smart Media Card
So now I got my SMF file to export but when I uploaded it into my transcription software, it read and played all 8 tracks using the same grand piano voice instead of the drum, piano, guitar voices I mixed into the various tracks of my pattern So do I need to update mifi usb midi driver found in the yamaha site? That's what I meant when I said it happens through the sequencer.
I get rid of these held notes, by simply tapping the corresponding keys. If a Pattern set the Pattern number and the Section letter you wish to export.
Are you using the Motif ES Arpeggiator or not? I mention this only because clearly you are sending notes into the VST from an external device. This could be the source of you "unknown" notes. And since you don't mention that part of your setup, you may just be leaving it as it defaults. What am I doing wrong? The good news is: Do i do it via the host to usb route or the midi in out route?.